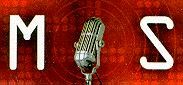 Mike's News, page 3
BACK HOME!

 


Dec 2012.
WAYLON CALENDARS FOR 2013 ARE ONLINE. PRINT YOURS NOW. Click here-Calendar  . 

My fifth grandchild, Emma Marie Iris Rupe was born Dec 3. She's my daughter Tara's second

child (after Lydia). She's healthy and beautiful and has as much hair as me (on her head, that is.)

See her at Emma 

October 2012
I guess you all know that Waylon's new and final cd "Going Down Rockin'" is out. Get it at Wal-mart, Amazon,

etc. There are a few songs we've never heard before, some we only heard live versions of, and a few that he

had recorded before (new versions). Robby Turner did a great job recording and producing this cd, and we owe 
him a big thanx. It's a very good cd, and will probably be the last of never released  b4 stuff from Waylon.


Jan 2012
This week's COUNTRY WEEKLY magazine (Dolly on cover) has a great 4 page article/pics about the Waylon

tribute cd. They say vol. 3 will be out in June for Waylon's 75th Birthday. Shooter says there will be a line of 

Waylon clothes soon, and that there may be a big-screen movie about Waylon's life! 

Happy New Year Hossheads. Waylon, the music inside vol 2 is finally (almost) here. I'm listening to my review copy right,
 now and it's quite good. Mostly new "Country" singers, which means rock or southern rock, but Waylon's 
songs almost always sound good no matter who's singing them. Hank Jr., Dierks Bently, Josh Thompson, and 
Jessi are the best, but they're all very good. I just love hearing young singers paying tribute to the greatest singer 
ever. I'm looking forward to vol. 3 even more cause Bob Seger and ZZ Top will be on it. Available for pre-order 1.24.12, in-stores 2.7.12...
Track Listing...
1. Lonesome, Onry, and Mean - Dierks Bentley
2. Waymore's Blues - Hank Williams Jr.
3. Good Ol' Boys (Dukes of Hazzard Theme Song) - Montgomery Gentry
4. I Ain't Livin' Long Like This - Justin Moore
5. Bob Willis is Still the King - Jack Ingram
6. Only Daddy That Will Walk the Line - Colt Ford
7. Rainy Day Woman - Pat Green
8. Love of the Common People - Josh Thompson
9. Mama - Jessi Colter
10. Dreaming My Dreams With You - Jewel             
Bonus Track
11. A Long Time Ago - Wyatt McCubbin



Nov. 2011
Check out The Waylon Fund. It's a new fund

created by Jessi and Shooter to raise research money for diabetes.
Toby Keith's new cd Clancy's Tavern (deluxe edition) has a great new live version of

Waylon's IT'S HIGH TIME YOU QUIT YOUR LOWDOWN WAYS. On Eric Lee Beddingfield's 

song THE GOSPEL ACCORDING TO JONES, George Jones mentions "Brother Waylon." 

I'm working on 2012 Waylon calendars. Should have 'em ready to print off early  next month.

Shooter's song "OUTLAW YOU" is the best thing he's ever done. Happy Thanksgiving.


Sept. 2011
I love it when concerts come to me. One of my favorites, Waylon's good friend, Marty Stuart 

was in concert here in Dublin, VA. this past Saturday. (2 miles from my house). He and his band

did a great show. He sang "Ain't no good chain gang." After the show, I got to talk to him, get

autographs, and some good pics, including one of Marty with me.Marty and one of his bandmembers

complimented me on my Waylon shirt. Check these out... Marty & Mike  Marty   Marty Book 


Aug 2011
Hey Hossheads, sorry you havent heard much from me for awhile. I broke my ankle in dec.
 (still not completely better), then hurt my other foot recently.

I have slow dialup at home and dont get to the college much anymore. maybe i can now if my feet get better. IN a
 recent Country Weekly, there was an article about Keith Urban having one of Waylon's guitars (his wife
 nicole kidman bought it for him). Keith also is said to show a clip of Waylon singing Are you sure hank done it
 this way during his shows. Same issue had an article about Kid Rock's interest in Waylon. Last week's CW
 issue said that that week in 1977,"Ol' Waylon" was the #1 country album.   Shooter says that his
 little
 girl Bama likes scary movies better that kid stuff...so do my grandchildren. They like Iron Maiden
 and Abba, but Abigail says Waylon is cool too. Lydia started kindergarten.  check this out...
 http://www.amazon.com/Live-At-US-Festival-1983/dp/B005HK13RM/ref=sr_1_1?s=music&ie=UTF8&qid=1314289832&sr=1-1 .
 anyone know what that is?  Wail on, mike sheets

 
June 2011
On this week's episode of MEMPHIS BEAT, Waylon's "I'm a ramblin' man" was heard playing.

May 2011
Thanx to theboot.com for this...
Congratulations to Shooter Jennings and fiancée, actress Drea de Matteo, who have announced the 
arrival of their second child, a son who will carry on the family name.

Shooter broke the news via a Twitter post yesterday (April 7), tweeting, "Waylon Albert 
'Blackjack' Jennings has arrived folks!" He later thanked well-wishers for "all the kind 
words" adding, "we're super lucky to have so many kind friends."

'Blackjack' is the third in the Jennings line to carry the Waylon name. 
Shooter was born Waylon Albright 'Shooter' Jennings after his father, country music icon, Waylon Jennings.
 
'Blackjack' joins his big sister, three-year-old Alabama Gypsy Rose.

Can't wait to see my "nephew". :-) 
3 People commented on my Waylon shirt this week. One woman wanted to know where to get one, and a
man shook my hand and said "I blame everything on Waylon" (a reference to that song).


April 18, 2011
In the movie COUNTRY STRONG,Gwyneth Paltrow says "Like Waylon sang to Willie...
If you see me getting smaller, I'm leaving..." then continues quoting the lyrics
to that song's chorus.
I found a good version of Waylon's song Dreaming my dreams by Crystal Gayle on Youtube.

April 15, 2011
In this week's COUNTRY WEEKLY, (women of country on cover) there is a wordsearch near
the back submitted by yours truly, Mike Sheets, with a pic of me. The subject is OUTLAWS.

April 6, 2011
Last night on Jeopardy, a category was "Same first name", and the answer was "Jennings-
a real guy & Smithers-an animated one."  WAYLON!

March 23, 2011
Thanx to Hoss Curtis for sending me this...
Subject: Ralph Mooney has left us!
It's with great sadness to hear about Ralph Mooney's passing. He'll be remembered not 
only as Waylons steelguitarist and friend through many years, 
but also as a great musician both as a player and writer, a great person, a friend and family man.
May you rest in peace, and join Waylon in a jamsession up in country music heaven!

He died at the age of 82, and he kept it going almost to the end!
http://www.facebook.com/l/60a1fVTFxeBGRQnRcpC4vveeHiQ/www.youtube.com/watch?v=64-fltE47Jw&

Feb 20, 2011
CMT's special The 40 greatest Love Songs listed Good Hearted Woman as #16. This
week's Country Weekly has a pic of Shooter and wife Drea with daughter Bama. Drea
will have their second child this spring.

Feb 17, 2011
Waylon left us 9 years ago this week (feb 13). In this week's COUNTRY WEEKLY (Toby
Keith on cover) is a list of the top 10 duos ever. Waylon & Willie are listed as
number 8. They also have an article about Sunny Sweeny who duets with Jessi on the
new tribute cd. There's a pic of Sunny and Jessi together. Same issue tells us that
Waylon was the musical guest on Saturday Night Live years ago. Anyone have that on
video? I don't think I have that. waylonworld@hotmail.com  . Actor Anthony Hopkins
says that Waylon is one of his favorite singers. 

Jan. 31, 2011
In this week's Country Weekly (Alan Jackson on cover), there is a huge and excellent 
article about Waylon and the new tribute cd, "The Music Inside" (out Feb 8). There 
will be 2 more volumes of this tribute, vol. 2 in June, and vol. 3 in the fall. There
is also a review of the cd, and a short article about Waylon & Cash.

Dec. 2010
Hossheads, check out www.waylonjennings.com for more on the new tribute cd. This 
week's Country Weekly (reba on cover) tells us that this week in 1988, Waylon had heart 
surgery.

This week's Country Weekly (miranda lambert on cover) has a review of the cd 
The Essential Highwaymen, they give it 5 stars. Same issue has Jack Ingram 
talking about how he does "Only Daddy" in concert, and they tell us that this 
week in 1980, Waylon earned a gold record for Theme from Dukes of Hazzard.

Waylon calendars for 2011 are online. just go to CALENDAR  
and print it off. I'm proud of this year's redesign. Check out my photoshopping 
skills on January and May. :-)  Amazon lists a cd called Waylon the music inside 
by various artists, so I guess it's the much anticipated tribute cd. It'll be 
released Feb. 8. Merry Christmas, happy new year, etc.



November 2010
I like Toby Keith a lot, but I'm shocked and disappointed that he 
(or his label) listed the wrong song title for the Waylon Jennings song he covered 
on his new cd, Bullets in the gun. It says the song is "I've been a long time leavin" 
but it's actually "Waymore's Blues." They need to correct that. He does a great job 
with it, Sundown, and other classics on that cd. 
 When I saw Rhonda Vincent in concert last week,(with Gene Watson, great show) she 
said that her daughter has a pig named Merle Hoggard and a dog named Waylon.

August 2010
On Marty Stuart's show, Marty showed 2 pics of Waylon while talking about Ralph Mooney.
Ralph plays steel on "Crazy Arms" on Marty's new cd GHOST TRAIN. 

July 2010
Happy Independence day! Mark Chestnutt has a new cd called OUTLAW. It's all covers of
outlaw singers' songs, including Waylon's Only Daddy That'll Walk The Line, and some
other Waylon songs.
Lee Brice's cd LOVE LIKE CRAZY has a good song on it called "4 on the floor", which says
"we got the Waylon wailin'". 
Josh Thompson's "Blame It On Waylon" is a cool song. 

May 2010
You may already have everything that's on it, but "THE DARK SIDE OF FAME" is being released 
on cd with 28 cuts. Amazon has it.

April 2010
Waylon's brother, James has turned his gas station in Littlefield, TX. into a combo
liquor store/Waylon museum. see it at Waymores,watch
the video, and see Waylon's boyhood home.

Singer Randy Houser will cover "I'm a ramblin' man" and duet with Sheryl Crow on "Just to
satisfy you" on the Waylon tribute cd coming soon.

On Jimmy Kimmel Live, Jimmy asked his announcer Dickie Barret what was the greatest
Supergroup ever, and Dickie said The Highwaymen.
Jessi Colter was the guest on a recent Marty Stuart Show (sunday mornings, RFD-TV.)

In this week's Country Weekly (Chesney and Swift on cover), is a full page pic of Shooter 
and Drea and little Bama. Same issue, Tyler Dickerson lists Waylon as one of his biggest influences. 

Shooter played on the Tonight Show this week. Jay Leno mentioned that he (Jay) used to open
for Waylon.
I talked to Waylon's guitar player, Rance Wasson. Rance says that WJ's brother Tommy
Jennings is still working on his book about Waylon, as well as a screenplay of the same.
He also told me about this...  Waylon's Limo. 

March 2010
In this week's Country Weekly, (Blake Shelton on cover) there's a few mentions of Waylon. 
Heidi Newfield has Waylon on her list of who she listens to alot. There's a pic and mention 
of WJ in the Flashback section telling that he had the #1 song this week in 1980 
(Ain't living long like this). And, ironically, Keith Urban uses Waylon and his lyrics to 
defend so-called country singers like Taylor Swift. www.countryweekly.com has a great old 
article..."From the vault-Waylon in '94." 

Feb 2010
In the movie ZOMBIELAND, there's an amusement park scene where they have a
game booth named Waylon's Pacific Treasures.
In the Country Weekly issue with Tim and Faith on the cover, there's an
article about Country Couples. It includes small pics and articles of Waylon
and Jessi, Johnny and June, & George and Tammy.
Singer Josh Thompson has a new cd called Way Out Here with a song on it
called "Blame it on Waylon."
People often comment on my Waylon shirts, hat and jacket. This week a woman
said "That's my son's name." She named him after WJ, and said the now 8 year
old used to say "Play me, play me!" when he weanted to hear some Waylon music.
  

In the COUNTRY WEEKLY with Josh Turner on the cover, there's a review of Waylon's
new re-release, WAYLON/SINGER OF SAD SONGS. It includes a sketch of Waylon.
On America's Funniest Home Videos last week, they showed a kid riding a sheep,
and the announcer said, "Mammas, don't let your babies grow up to be sheepboys."

Jan 2010....
On the TV show "Tosh.0", they showed a clip of a guy jumping his car over a
ramp, and included a Dukes of Hazzard comment from Waylon. 
*Shooter is collaborating with Steven King on his
next cd...here's more from newsok.com...

 — Stephen King is a master at creating characters, but when Shooter Jennings came
 calling, the best-selling author decided to become one, playing a central figure in the
 musician's upcoming concept album, "Black Ribbons." 

"Black Ribbons," due out March 2, is Shooter Jennings' first CD in two years.
 

Singer Chris Young's new cd, The Man I Want To Be contains a cover of Waylon's
"Rose in Paradise", it's a duet with Willie. Sounds good.

A few good ole boys and girls are coming together to record a tribute album to the late 
Waylon Jennings. Jessi Colter, Waylon's widow, says she's already heard some of the
 tracks and promises, "It's going to be an incredible album. It's a very organic,
 heartfelt tribute, unlike any other tribute album."


Among the artists who've contributed is Dierks Bentley. Jessi raves about Dierks' take
 on 'Lonesome, Or'nry and Mean,' saying, "He did a real gravely voice version that is to
 die for. I called him and said 'Dierks, you just really broke my heart singing this song.'"

Others who have already agreed to participate in the album include Trace Adkins, ZZ Top,
 Bob Seger, Sheryl Crow, Kris Kristofferson, Patty Griffin and Waylon and Jessi's
 son, Shooter Jennings.


"Patty Griffin did two incredible songs, and Kris did two songs. Waylon is on it too,
 doing new tracks," adds Jessi. 


2010 Waylon calendars are ready to be printed off by you. Just go to 
CALENDAR .

November 2, 2009
The big Waylon Collection for that was for sale has sold !!
In Larry Gatlin's new single, "Johnny Cash is dead and his house burned down", he 

mentions Waylon in the chorus. 

 There's a pic of Waylon and article about Dukes of Hazzard
 and His theme song from Dukes in this week's Country Weekly. 2 pics of Shooter
 on same page. It's the Country Weekly with "Backstage Secrets" on cover.


August 27, 2009
Hey hossheads, The movie "Watchmen" has Waylon's song CLYDE in a bar scene.
 
Check out this Youtube clip with a song Ive never heard of by Waylon. You have
 
to watch the whole thing to hear all of the song in several clips.
 OILMEN  . If anyone knows how to put that
 
on dvd or the song on cd, I'd love a copy. thanx. wail on, mike


August 2009
On a recent episode of THE GOODE FAMILY, a character said "Here, this shammy will
make your bike as shiny as the rhinestones on Waylon Jennings coffin." I know the
producer, Mike Judge, is a big Willie fan, so hopefully, he didn't mean any dis-
respect. Check out this cool painting from ebay...  Painting  .

July 14, 2009
If you wanna see Waylon's former house in Brentwood, TN., go to google, search 824 
Old Hickory Blvd., Brentwood, TN. Click the resulting link. When the street view 
photo pops up, click it.
Then you can use your mouse to go down the street and pan around to see the house
and neighborhood. Or just look at these...
Waylon's Gate ...or... 
Waylon's Old house . You can see his old office at 1117 17th ave. south, Nashville.
Here it is...  Former office  .

June 25, 2009
COUNTRY WEEKLY'S Time Travel segment tells us that on this day in 1977,
Waylon's Luckenbach, TX. was #1 for the 5th straight week.
Shooter proposed marriage to his GF Drea DeMatteo recently onstage at
his show in Utica, NY. Congrats!
Last night on Jeopardy, Waylon was mentioned as a member of the Highwaymen.
James Otto, Billy Ray Cyrus, and others have recently been quoted in
Country Weekly as saying that Waylon is one of their biggest musical 
influences. Wail on, Hossheads. PS, new CDs from Hank Williams, jr. and
John Anderson are very good. Hank was recently on The Jimmy Fallon show
playing a Waylon telecaster!

May 2009 cont.
My granddaughter, Madeleine was born May 29. She's
beautiful and healthy.

Happy birthday to Jessi and Shooter this month.
In this week's Country Weekly (June 3, George Strait on cover) They have a big
article about Shooter and his producer working with the Oak Ridge Boys. The Oaks
recorded their new cd at the former Hillbilly Central studios. It includes a
sidebar about Waylon and his days at that studio long ago. Same issue has an artcle
about Waymore's Outlaws. That's the new group with Ritchie Albright, Jigger 
Bridges, and Tommy Townsend. 

May 2009
Not Waylon related, but please let me brag a bit...On Friday, May 8, 2009, I got
to see one of my favorites, Gordon Lightfoot in concert in Roanoke Civic Center.
He hadn't played my area since I saw him there in 1977! I'm sure you remember him
from his hits Sundown, Wreck of the edmond fitzgerald, If you could read my mind,
etc. He also wrote That's what you get for loving me (recorded by Waylon), Cotton
Jenny (Anne Murray), Ribbon of darkness (Marty Robbins), and Early morning rain
(Elvis). He did a great show, and then I got to meet him. One of the highlights of
my life! Thanx to his office for the backstage passes. And thanx to my son-in-law 
Dwayne for driving me and taking pics. Gord was very friendly and fun
to talk to. Truly a legend. See a pic of him at  Gordon  and me with him at
Gordon-Mike .

April '09 
One of my favorite singers, "The Voice", Vern Gosdin has passed away. He was 74.
There was a good article with pics of Shooter in Country Weekly recently. He said
he thinks Waylon would be proud of him, so long as he's proud of himself. See pics
of Shooter and Drea's baby, Bama, HERE.

March '09
Happy Spring! According to CMT.com, Shooter Jennings and Jamey Johnson will
perform together on CROSSROADS, Monday, March 23, 10pm eastern.
If you want everything Waylon ever did, Amazon.com's MP3
downloads has two from "Songs of the civil war" cd (An old unreconstructed
& Rebel Soldier). I had never heard those before finding the MP3s there. 
Waylon's COUNTRY FOLK cd with the Kimberlys is available on cd now. 
 

Jan 2009.
Happy New Year. This week's Country Weekly mag (Hottest Couples on the
cover) has an article called Name that Tune. It has 2 pics of Waylon and
mentions him twice. Recently on Jeopardy!, the category was TV Theme Lyrics.
An answwer was "Makin' their way the only way they know how, that's just a
little bit more than the law will allow." I guess you know the question. If
you're like me, and want anything Waylon ever played or sang on, I found a
great old Johnny Rodriguez song on Amazon downloads called "How could I love
her so much and then lose her". Waylon plays lead guitar on it. 

Nov. 2008
In recent editions of COUNTRY WEEKLY are a half page ad for Waylon Forever,
plus a good story (with good pics) of Shooter's part in creating that great
cd. I also saw a commercial for Waylon Forever on RFD TV. 

2009 Waylon calendars are online for you to print off now. Click here.

Oct 2008
Waylon Live from Austin, TX '84 is available now. It's his first appearance
on Austin City Limits, dvd and cd in one package. 


Check out this story about Waylon Forever



Waylon Forever is in stores, and if you don't have it, you probably want it. 
Shooter has done a good job producing and he and his band sound great on the 
newly recorded music. Of course, Waylon sounded great in '96 when he recorded 
the vocals. This cd has 6 songs we've heard countless times (sounding a bit or 
a lot different here), plus one Waylon wrote (I found the body), and Cream's 
White room. Though some is modern country or southern rock (what else from 
Shooter and the 357's), some is almost heavy metal. White Room and some of the 
others proove Waylon could have been a rock star if he'd chosen to be. Lonesome 
Onry and mean could be a radio hit now if they'd play it. It's my fave here. 
Waymore's blues and I ain't living long like this are great too. The others are 
good and interesting. This might be the last new stuff from Waylon, so we'd 
better enjoy it. Thanx, Shooter.

I'll be a paw-paw for the fourth time in May. Abigail and Carter will be getting 
a brother or sister.  see my monkeys at https://sheetsm.tripod.com/images.html  


Sept. 2008
"WAYLON FOREVER", previously Waylon Returns, will be out Oct. 21. Amazon has it
for preorder. Shooter produced, and he and his band The 357s play to some of
Waylon's final recordings. 

Very sad to hear of Jerry Reed's passing. Good friend of Waylon, great singer,
writer, guitarist, and actor. I saw him in concert twice, Once with Waylon in
Sept. '83.

Aug 2008
I got the Jamey Johnson cd mentioned below. It's the best and most country
cd in a long time. Sounds like Waylon, Hank Jr. and David Allen Coe.
Another cd (out in October) you may like...Johnny Cash Remixed. Produced
by John Carter Cash and Snoop Dogg, it's original Cash vocals with new music
added. About half are classics, the rest, I've never heard before. Some are
country, some dance music, others, I'm not sure. Many are good, some are odd.
Some are just Johnny, some duets with singers I've never heard of except Snoop
Dogg. 

July 2008
I don't have it yet, but COUNTRY WEEKLY says that Jamey Johnson's new cd,
"That Lonesome Song" sounds like Waylon's 70's thump. It contains a song
called "Between Jennings and Jones", and 2 Waylon songs..."The door is
always open" and "Dreaming my dreams". 
My friend Barbara sent me an older cd by Tommy Townsend called SOUTHERN MAN.
Waylon and Jerry Bridges produced the album, and Waylon sings with him on the
title cut.  Check him out at www.tommytownsend.com . I wrote him and got this 
answer...

Hey Mike,
Great to hear from you. I'm glad you like the cd. Waylon's band has got back 
together. Richie Albright, Jerry Bridges ,Fred Newell and Eugene Moles from 
Bakersfield Ca, will be playing guitar. They have ask me to front the band. 
It is called Waymore's Outlaws. We have some dates coming up and have already 
done a couple. You can look us up at www.myspace.com/waymoresoutlaws  Maybe we 
could come over there and do a show sometime if you know someone that could book 
us, Keep in touch.
Thanks,
Tommy
Jerry "jigger" Bridges also wrote to ask me to let you all know about their group.

On July 4th, on Jeopardy, an answer was "In the 1970's, Waylon & Willie
told mammas, "Don't let your babies grow up to be these". 
I missed it the
first time it aired, but saw Shooter on The Late Late Show on July 9.

June 2008
Waylon's birthday was June 15. He would have been 71. 
The new and improved waylon.com is online. 
If you like jazz, or just like anything that Ol' Willie does, then his
new cd with Wynton Marsalis is for you. Recorded live last year, "Two
men with the blues" is a good jazzy bluesy cd. 

May 2008
In a recent Country Weekly, Miranda Lambert said she has puppies named
Waylon & Jessi.

April 2008
CMT did a special, The 100 greatest country videos. Waylon's "America" was
#91..."Highwayman" was #77..."The Conversation" was #44...and Shooter's
"4th of July" was # 69.
If you search Waylon returns, you'll find a video clip. No details released
yet, but I've heard that Waylon recorded some stuff with Shooter, who has
evidently produced a forthcoming Waylon Returns cd. 
I ordered Waylon's cd "The taker/Tulsa" from amazon.com . I didn't already
have that one on cd, so I assume it's never been released on cd before.
There's also a new cd called The best of outlaw country, with Waylon on it.
My grandson Carter turned one year old on March 30. Happy spring, Hossheads.

Feb 2008. 
Johnny Knoxville has designed some new Waylon shirts. (He's a hosshead).
They will be available at waylon.com soon. That shirt that Cyrus wears
(see Dec 10 below) is available at waylon.com now. 

Willie Nelson's new cd Moment of Forever is being called his best in years,
and I agree. With new songs by Willie, and some greats from Kris, Dave
Mathews,Bob Dylan, Randy Newman, and even Kenny Chesney (who co-produced),
this is also the most country cd he's done in a long time. "Gravedigger"
reminds me of Johnny Cash. "When I was young and grandma wasn't old" is
Nitty gritty dirt band style. Willie duets with Chesney on "Worry b gone"
(I know he's smoked a bit of that in his time). He jams on "Taking on
water", and sings the heck out of my favorite Dylan song, "Gotta serve
somebody". Everything else is good to excellent too. This is definately the
Willie cd to get. He's still got it, and knows how to use it.

Happy 2008. Be sure to get you a Waylon calendar. info below. 
Remember the shirt of Waylons that i bought from his estate sale in 2000? On 
Christmas eve, I was moving it from a display case (with his hat) to a display 
bag. I felt something in the pocket. It was a set of his farkle dice! I never 
knew they were there! Waylon got me a Christmas present.

December 10, 07
Congrats to Shooter and Drea, their first child was born. The baby's name is 
Alabama Gypsy Rose. I wonder if that makes me an uncle? :-) Good article and
pics of Shooter in this week's Country Weekly (Brooks & Dunn on cover). On
Billy Ray Cyrus's show Home at Last on CMT, he wore a Waylon shirt most of 
this week's episode. Happy Holidaze. 

November 2007.
2008 Waylon calendars are online at Calendar . 
Shooter sang "The conversation" with Holly Williams on CMT's "GIANTS,
Hank Williams, Jr.". There's also some about him in this week's Country 
Weekly with Trace Adkins on the cover. HAPPY HOLIDAZE!!!!


October 2007.
I turned 46. The COUNTRY WEEKLY magazine with Sara Evens on the cover has a
good pic and article about Shooter's new video for "Walk of Life". Shooter,
Jessi, and many more duet with Deanna Carter on her new cd, THE CHAIN. 

July 2007
Hey all, finally got my Never Say Die dvd. It's almost better than when I was
there in person for the taping! It is better in some ways. To see Waylon and
band so close, and see everything from so many angles, and it sounds so so so
good!! Plus, the additional 30 minute documentary is great too. Every home
should have one.

June 2007
Great News. Waylon's Never Say Die concert from January 2000 is finally being
released on a dvd, along with the entire concert on 2 cds. It'll be out
July 24. I was there with many other Hossheads, and it'll be great to see
the show again. Hopefully you'll see me and many more of my friends in the 
audience. Here is the track list for "Never Say Die: The Final Concert Film": 

"Never Say Die"
"Good Hearted Woman"/"Mamas Don't Let Your Babies Grow Up To Be Cowboys"
Trouble Man"
"Amanda"/"A Couple More Years"
"Waymore's Blues" 
"It's the World's Gone Crazy"
"Love's the Only Chain"
"I'm Not Lisa"
"Storms Never Last" 
"Suspicious Minds"
"Closing in on the Fire"
"I'm a Ramblin' Man"
"Help Me Make It Through the Night"
"Havin' a Good Time"
"Shakin' the Blues"
"Nothing Catches Jesus by Surprise"
"Never Been to Spain"
"Drift Away"
"I've Always Been Crazy"
"Goin' Down Rockin'"
"The Weight"
"Can't You See"
*Order from Amazon at Never say die dvd . 
Here's the COVER Thanx, Jeff!

ALSO on July 24...A 42 track "The Essential Waylon Jennings". Not the same
one as the earlier cd of the same name. This one has more hits and was
put together by Shooter.

The July 2nd COUNTRY WEEKLY has 2 pics and a short article about Waylon,
plus a good pic of the Highwaymen. Carrie Underwood is on the cover.
On Who wants to be a millionaire this week, one day a question was "What
tv show's theme song ends with "Yee-haw!"? I bet you know. 


May 31,'07
Nearly 28 years and 9 months ago, Waylon Jennings looked out over 
the audience at Cain's Ballroom in Tulsa, OK and said:
"Everybody whose wife is going to have a baby, raise their hand…" 
Waylon raised his own hand and right then and there announced publicly 
for the very first time that he and Jessi were expecting their first child.
Waylon Albright Jennings, aka 'Shooter', was born the following May – May 
of 1979.
Just recently, word leaked that Shooter and Drea are expecting. And, it 
has been confirmed….their first child is expected in December.
On Thursday evening, May 17th 2007, Shooter Jennings took the stage at Cain's 
Ballroom in Tulsa, OK. (Thanx to Holly for this story).

This week's Country Weekly (before they were stars on the cover) has a half page 
pic and story of "Luckenbach Texas" becoming #1 this week in history.

March 30, 2007
My grandson, Carter Boyd was born. He's very healthy and cute. Looks like
his sister, Abigail. His parents are my oldest daughter, Erin, and her 
husband, Dwayne. Here he is. 
"Theme from The Dukes of Hazzard (Good Ol' Boys) has been
awarded the RIAA's first Platinum country certification for a Mastertone,
recognizing one million purchased ringtones. 

Feb. 2007
Country Weekly had an article about the 5th anniversary of Waylon's passing,
and an article about Shooter.

January 2007. Happy New Year! Tony Joe White's recent cd UNCOVERED has a
cool duet with Waylon. It's one of the final songs Waylon ever wrote called
"Shakin' the blues." Worth the price of the cd just for that song. The Nashville
Rebel box set is great. The book is full of great pics, some I've never seen 
before. And the discs have 3 never released before in the U.S. songs, one with
Cash. A name change to announce...my grandson coming in April will be Jackson
Carter Boyd. We'll call him Carter. We had great holidays in VA. I hope you did
too.

December 2006. 2007 Waylon Calendars are ready. 
If you took a pic that's on the calendar, and are 
not credited, I'm sorry. I often don't know who took a pic I find. Please let
me know, if so, and I'll credit you. 

The new dvd called Nashville Rebel (not the movie) has some great stuff on it.
Some of it, rarely or never seen by Hossheads before. Waylon.com may have a
few more belt buckles and dog tags left. They're instant collector's items.
Got mine. I'll be getting the Nashville Rebel box set for Christmas, so
I can't tell you much, but I'm sure it's great. HAPPY HOLIDAYS AND WAIL ON!!

October, 2006
Country Weekly recently had a large ad for the new Nashville Rebel box set.
The next issue had a half page photo/review of the box set and "Waylon sings
Ol Hank". Both got very good reviews.

CMT's "40 greatest albums" was good. Waylon was the only artist on it 3 
times. His should have been #'s 1, 2, and 3. Insted they were...#35;
Dreaming my Dreams...#10;Honky Tonk Heroes...& #7; Wanted the Outlaws.
Only Willie and Cash were on it twice. Willie's Redheaded Stranger was #1. 
Bob Seger's new cd, Face the Promise is the best new rock cd in a long time.
---------------------------------------------------------------------------

Our friend Howard in Nevada is selling many of his waylon collectibles. 
see info at http://www.waylonfiles.com/collectibles/ and write him at
 howardo5@yahoo.com  . what he doesnt sell directly will go on ebay later. 
Waylon's song "Only daddy that'll walk the line" is in the movie TALLEDEGA 
NIGHTS, THE BALLAD OF RICKY BOBBY". funny movie, too. Im gonna be a paw-paw 
again (3rd time) in April. Abigail is getting a brother or sister. :-) have 
a great rest of summer, mike

July 2006
HOSSHEADS, thanx to Jeff for passing this on...

A previously unreleased duet with Johnny Cash is among the special tracks 
to be found on 

the Waylon Jennings boxed set "Nashville Rebel," due Sept. 26th via RLG Nashville/Legacy. 

"The Greatest Cowboy of Them All" was recorded in 1978, the same year the 
late Jennings' 

duet with Willie Nelson, "Mamas Don't Let Your Babies Grow Up To Be Cowboys," 
spent four 

weeks at No. 1 on Billboard's country chart.

Beyond such hits as "Are You Sure Hank Done It This Way," "Good Hearted 
Woman," 

"I Ain't Living Long Like This," "Highwayman" and "Rose in Paradise," the 
four-disc collection 

includes two early period tracks that have never been released in the U.S.: 
"It's Sure Been Fun" 

and "People in Dallas Got Hair."

"Nashville Rebel" was created in tandem with Jennings' widow Jessi Colter 
and their son Shooter Jennings. Liner notes were penned by Patti Smith 
guitarist Lenny Kaye and country historian Rich Kienzle.

---------------------------------

On the tv show, The world series of pop culture on VH1, they had a 
category of tv show theme lyrics. One question was about the Dukes 
theme.  Have a great summer, Mike
 


June 15, 2006. Waylon's 69th birthday. Good article and pics of Jessi
in June 19 dated issue of Country Weekly. 

May 2006.
A bit late, but wanted to mention that on the recent tv talent show 
Nashville Star, contestant Matt Mason sang "Lonesome, Onry, and Mean"
while wearing a "What would Waylon do?" shirt. Tommy Jennings site is
looking good. Check it out!

April 19, 2006
Shooter was on David Letterman's show last night. Did a great job. Dave
told who his parents are, and said "If my name was Shooter, everybody
could kiss my ass." Paul Shaffer told how Shooter got his name. (that
story of Shooter peeing on a nurse soon as he was born.)
On Jay Leno's show recently, Rosie O'donnell mentioned "Dog, the bounty
hunter" tv show, and said that she likes Dog's Waylon Jennings haircut.
Thanx to David at waylon.com for this...
Jessi was a SXSW (South by South West) which is
a big, hip, new, music convention which is held in Austin every year. Her
presence must have paid off as her album debuted in the Billboard charts 
at #61. 
And guess what, her son Shooter is at #63.  Now, here is the really 
interesting
part -- last week Shooter was at #64 and guess who was a re-entry into the
charts at #62 ---- his Dad with "16 Biggest Hits".  Now, why is it that 
I, a
lowly webmaster, t-shirt selling, wanting to love country music idiot is 
the
only one in the entire world that realizes if RCA did one small push (put a
little effort) into selling Waylon's music that for the first time in THE
HISTORY OF SHOW BUSINESS a mother, a father and a son of a gun named 
Shooter
would be the very first FAMILY to chart on Billboard at the same time!Now,
let me repeat that..... Jessi (the mom), Waylon (the dad) and Shooter 
(the son)
all on the Billboard charts at the same time. WOW. If you are in Nashville 
waylon.com now has an official
headquarters on 2nd Avenue right next to the Wildhorse Saloon in a store 
called
"Outonawhim".  Donna is the shopkeeper and HUUUUUGE Waylon fan.  She is
dedicating a large portion of her shop to Waylon, Jessi and hopefully Shooter
soon.  Stop in and see her if you are in Music City.  And, go see Darla 
(who is
kin to Waylon) at the Waymore Beer Store in Littlefield, Texas.  She is the
official Waylon Jennings headquarters in Waylon's hometown. 

March 25, 2006
It is with sorrow that I say this... Lorene Jennings, 
Waylon's mother has passed away.  Please keep the 
Jennings family in your thoughts and prayers. 
Thanx to Brian for this...
Waylon Lives on Through Shooter

Country legend Jennings' rocker son readies album built around dad's
lost vocals With his second album, Electric Rodeo, dropping April 4th, 
country
rocker Shooter Jennings has already hatched plans for a surprisingly
personal new project -- built around experimental tracks he recorded
with his father, the legendary Waylon.

"In 1996, me and my dad went into a studio and did a record together,"
he explains. "At the time I was all into, like, Nine Inch Nails, and I
did all this electronic weird shit under his voice. A lot of weird
songs -- covers and stuff. And we even did an original called 'Are You
There?'"

Drawn to the older material, Shooter went back and -- with the help of
his producer Dave Cobb and backing band the 357's -- "reinvented a
whole record around my dad's voice." "It was like connecting the dots,
making this album," says Shooter, the only son of Nashville icons
Jennings and Jessi Colter. "I'm so proud of it, it's unbelievable."

The result, Waylon Jennings and the 357's, expected to see release
this fall, showcases Jennings' vocals backed by the outlaw rock of his
L.A.-based son's musicians.

But Waylon Jennings fans should prepare themselves for something way
more experimental than his classics. "It's pretty wild, man," says
Shooter, who released his debut, Put the "O" Back in Country, just
last year, and also paid tribute to his father by playing him in the
Oscar-winning Johnny Cash biopic, Walk the Line. "It sounds like
Zeppelin mixed with Pink Floyd's Dark Side of the Moon mixed with
Waylon. There's some songs that are country, but there are some songs
that are just out there."

As for Electric Rodeo, Shooter decided the album needed one final
touch. At the last minute, he switched out a cover of the Hank
Williams, Jr., tune "(The) Living Proof" for the brand-new original
"It Ain't Easy". "The minute I wrote it, I knew it was a better way to
tie up the whole record," he explains. "The sentiment -- it's about my
dad."

JOHN D. LUERSSEN 
 

OLDER NEWS



BACK HOME!